Coconut oil has seen some mega attention these past few years. And it's all deserved; as it's naturally antibacterial, antifungal, moisturizing, great for your health and smells amazing. You'll find countless recipes where butter and oils are substituted for coconut oil, as it can help decrease the risk of heart diseases and high blood pressure, boost the immune system and ease digestion. But that's all internal, let's talk about the external benefits here, as there are plenty, here are some beauty hacks you can use every day using coconut oil.
Hair
Good hair is life, and coconut oil can give you that, not only can you use it as a conditioner, but also a hair mask, depending on how long and thick your hair it, apply a generous amount of room temperature coconut oil, put a shower cap on and wait from 1 to 2 hours. For maximum results, leave it on for longer. Wash thoroughly and you'll find your hair more nourished and stronger than before.
Ditch the hair serums and control that stubborn fizz with nature's finest, coconut oil.
Natural Moisturizer
Some moisturizing creams smell like heaven, and we buy them mainly based on that. I know I do. However, coconut oil smells like you're on a real beach, much more authentic than a label on bottle. Hydrate your skin right after a shower with a dab of coconut oil. It can help moisturize dry skin, and has natural SPF! So applying some on your arms and face before heading out can help decrease probable skin damage if the sun wasn't being so nice that day.
Makeup Remover
After a long night out, all you want to do is just hit the bed and go to la la land. But there's still all that makeup that needs to be taken care of. Because you know, you shouldn't sleep with makeup on. Well, there's no need to worry, apply some coconut oil on your face and gently rub, then wash your face with some warm water. A huge perk is that it won't irritate your eyes and will help moisturize your face. Ta Da! Your face is now clean and you won't wake up with a dirty pillow case!
Shaving Cream
Shaving. For most of us, it's a necessity. But it wont be a burden for long after you start using coconut oil instead of shaving cream or soap. Put some, that's been in room temperature, and the razor will just glide right on. Plus, you'll be multitasking, as it'll be moisturizing at the same time.
Lip Balm
Winter is coming, and so are chapped lips! Dab some coconut oil on your lips in the morning and before bed and kiss those annoying, unflattering cracked lips goodbye.
Makeup Brush Cleaner
If you love makeup, then you know the pain of dirty brushes. They're stubborn to clean! And they're expensive, so taking care of them is an essential. But you know, coconut oil for the rescue. Add some on your brushes and leave them for an hour or two, and then wash with some cold water. Coconut oil is a natural antibacterial and antifungal, so you can guarantee those bad boys will be clean.
Under Eye Cream
Why a buy a tiny anti-wrinkle jar worth hundred of pounds when coconut oil exists? It can help both moisten and decrease wrinkling of that area. Apply a little bit on your under eyes area every day before bed and you'll be surprised at the results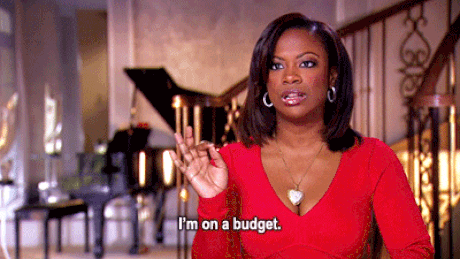 Coconut oil isn't just great for your body, inside and out, but for your wallet as well.
---